Only The Poets are getting us all emotional with their latest single Waking in the Dark.
It's been a year since the four-piece last released a song, and what a year it's been for the band. From headline gigs, to be being picked to support Louis Tomlinson on his UK and European tour dates, and having them rescheduled because of COVID-19 it's been all go for the band.
Waking in the Dark is an honest, unflinching and raw account of frontman Tommy's own struggles with his mental health during a long legal battle, which saw the band not be able to release any music. This affected Tommy's ability to sleep, his mood and he began to feel lonely, keeping his struggles to himself.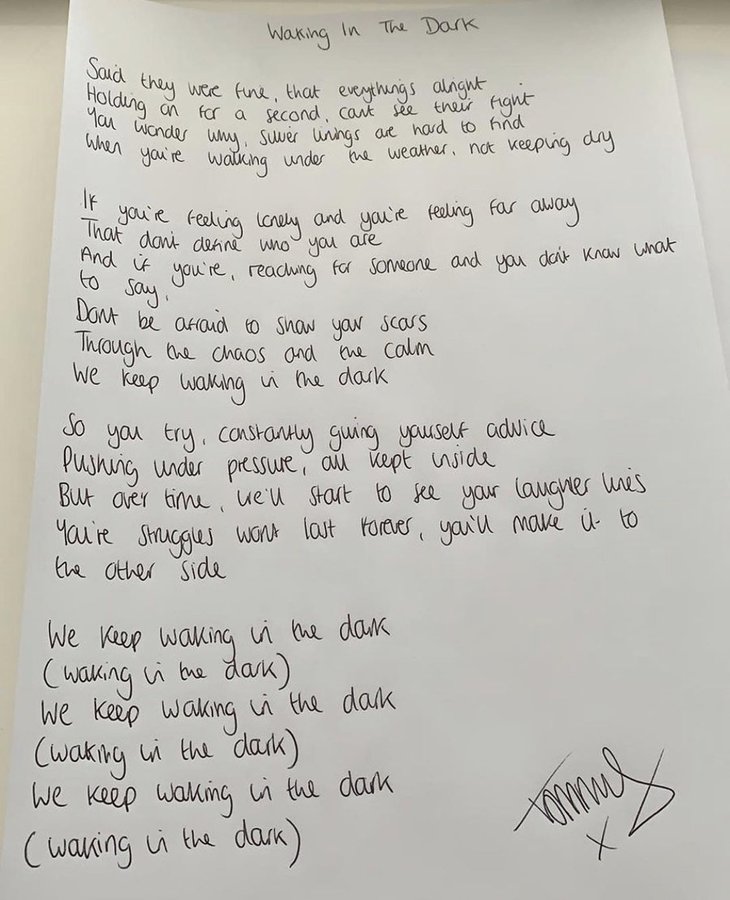 The inspiration song may have been extremely personal, but it was Mental Health Awareness Day, which pushed Tommy to write the song and open up about how he was feeling.
He opened up in an interview with Earmilk, about how writing the song helped him.
"I was basically reading loads of tweets about mental health and just really delving right into people's own experiences and just thinking 'oh my god I've definitely felt exactly like that before.' It was really resonating with me on such a deep level that I went into the writing session and I basically wrote a song all about dealing with mental health."- Tommy Longhurt, speaking to Earmilk.
Since it's release the track has been streamed over 100,000 times. As well as being added to Apple Music's Today's Acoustic Playlist. Waking in the Dark is the first track to be released off the band's upcoming EP, Speaking Out. The four-track record will encompass the message that it's ok to speak up and about your feelings. The EP will be released later this year. 
Let us know what you think of the track on Twitter!