Over the five years, One Direction dominated the charts they released some great songs. But one song in particular Home was never released as a single but should have been.
Home was a track that was essentially a "B" side. It was put on the Perfect EP. Which was pretty apt, as it is a perfect song. It was also added as a bonus track on the Japanese version of the band's fifth album Made In The AM.
Written by the lyrical powerhouse that is Louis Tomlinson, his 1D writing partner Liam Payne and songwriter Jamie Scott it is a beautiful track that upon its release immediately resonated with the band's fans and quickly became one of the most talked-about tracks the band have ever written.
It's a track that lyrically was a little different for the band. It's raw, honest and exceedingly vulnerable. Home was written in April 2015 during writing sessions for Made In The AM. Louis confirmed the fact as he favourited a tweet from a fan asking if a picture taken of him writing with Liam and Jamie in April was the day Home was written.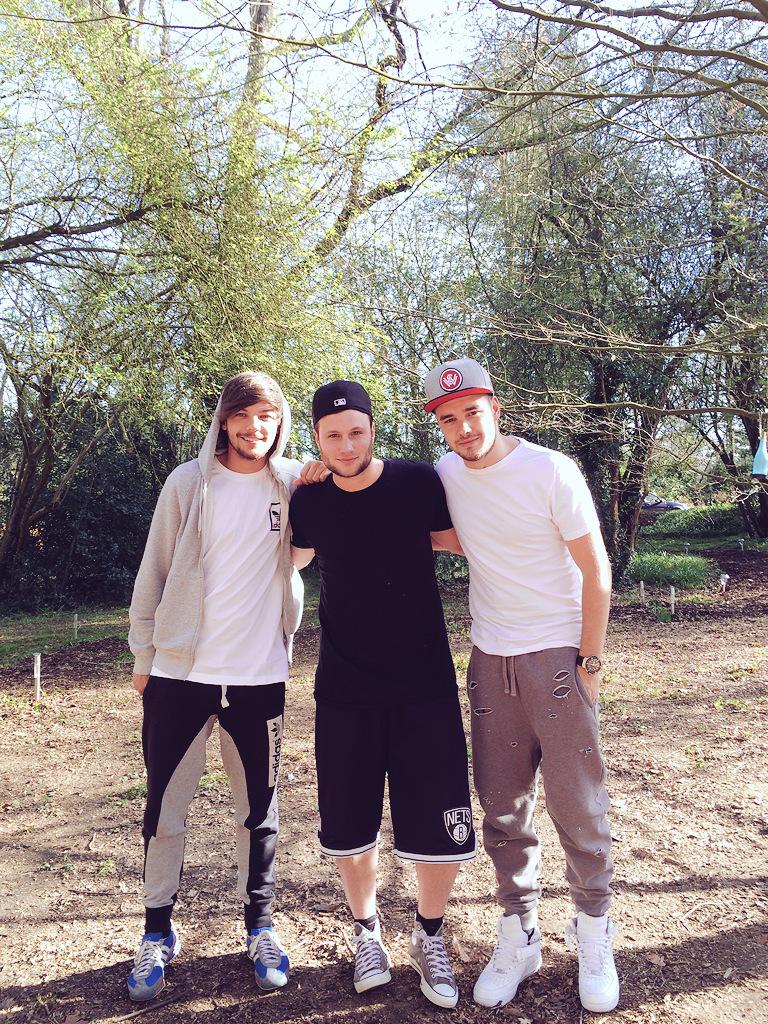 Liam stated it was one of the most meaningful tracks for him he band had done and heaped praise on Louis for his ablitly to convey such emotion lyrically.
"Having seen different things he's gone through and different stuff this year – and obviously I've written a lot of songs with him – he can really get into that sensitive mindset to write songs, which is pretty cool,"

Liam Payne talking about "Home" in an interview for People Magazine.
 Louis tweeted the lyric "I'll make this feel like homeeeee", in the early hours of the day the Perfect EP was released, leading many fans to speculate he was deliberately leaking the track, as fans had yet to find the track on Spotify and he followed up the tweet with a home emoji, making it pretty clear he wanted fans to catch on and check out the track.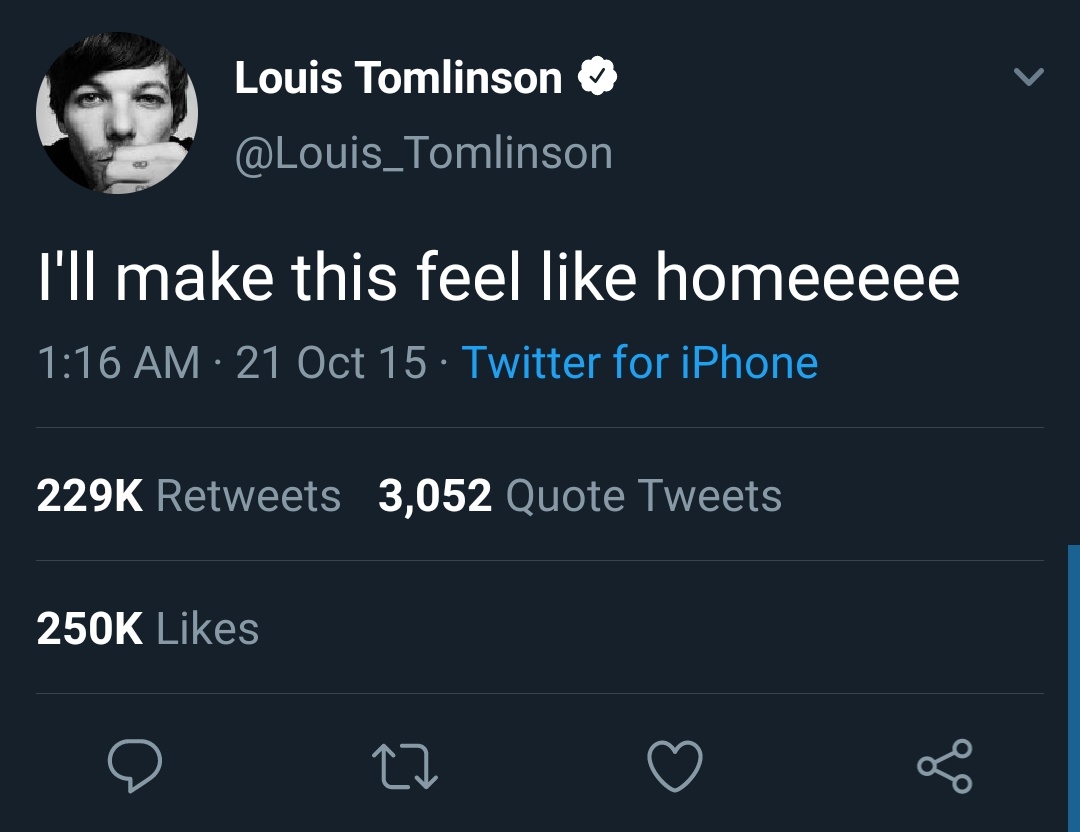 Lyrically Home is about the feeling of unexpectedly finding love and the feels and emotions it evokes after trying and failing to make a relationship work with someone else.
The sheer honesty and raw vocals of the band and in particular Louis whose repeated lines "I'll Make This Feel Like Home", never fail to make the listener feel. They are words sung from the heart, something which many fans within the bands fanbase latched on to and firmly took the song in to their hearts. It has become an anthem for LGBTQ+ fans, although everyone 1D fan would agree it's a song that deserved more than being added to an EP and as a bonus track.
In true 1D fan style it won a Teen Choice Award in 2016 for Choice Music Single: Group, despite the ill-thought-out decision by the Powers That Be at Syco for it not be released as a single or even included as a proper album track. and fans created a hugely successful project: Project Home, to show their love and admiration for the track.
Home is a track that even five years on still holds as being one of the best tracks ever written by the band, it's one of many tracks written over the years by various members of the band that showed off the true emotional depth and talent of the band as writers and not just singers within the band.
Let us know if you love Home as much as we do on Twitter!