The One That Got Away is the unputdownable debut novel from Egan Hughes.
"After months trapped at sea with her now ex-husband, Mia Fallon is trying to rebuild her life. The past few months she's thought only of revenge, but when the police arrive to tell her he's been murdered, she feels no relief.
As the investigation focuses on his new wife, Rachel, Mia becomes obsessed with what happened on the night of the murder. Because someone else knows the truth. And they know Mia wasn't where she says she was…"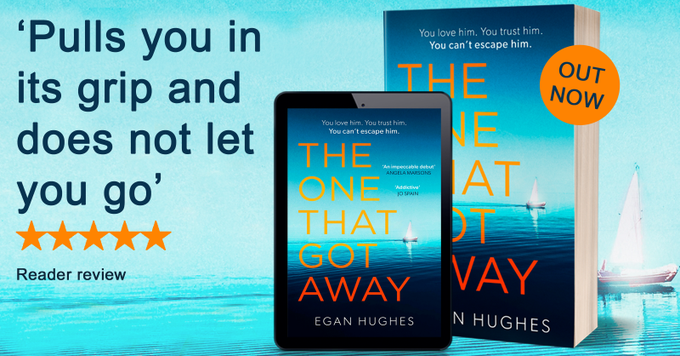 The One That Got Away is a book we were lucky enough to get an ARC for via Netgalley.
It is a book that pulls you in its grip and does not let you go till the last page with an ending that is incredibly hard to predict.
Egan is extremely talented at writing in lots of twists and turns that keep up the suspense and keep the reader guessing. She got her inspiration for the novel from spending time living on a boat in the Med.
An earlier edition of this gripping read was also shortlisted for First Novel Prize, and the 2017 Richard and Judy Search for a Bestseller Competition. After reading this novel it will firmly put Egan Hughes on your radar as an author you want to read more of!
You can get a copy of the book here which is out now via Sphere.
About Author