Harry Styles has teamed up with Calm App. An app which encourages and helps users to "Take a deep breath. Train your mind to sleep more, stress less and live better."

Harry joins the likes of Kelly Rowland, 5 Seconds of Summer, Sam Smith and Frankie Bridge in partnering with the app.
A big advocate of mental health the Falling singer reads a bedtime story, which aims to lull you into a restful sleep so that you wake up feeling refreshed and energised. Harry's story forms part of the "sleep" section, which already houses over 120 stories.
Dream With Me is a 35-minute Sleep Story that mixes music, magic, lilting lullaby and Harry's distinctive voice. It was produced by a big team at Calm and written by Steve Cleverley with music by Sanj Sen.
Talking about the collaboration in a press release Harry said:
"Sleep and meditation are a huge part of my routine, whether I'm at home, in the studio, or out on the road. Rest and recovery are as important as doing the work. Finding a balance has been endlessly beneficial to both my physical and mental health. It's changed my life. I'm so happy to be collaborating with Calm at a time when the world needs all the healing it can get. Treat people with kindness."
Calm was created about Alex Tew and Michael Acton Smith. The app and it's founders mission is to make the world happier and healthier.
The app houses unique audio content that aims to help it's users strengthen their mental fitness and tackles some of the biggest mental health challenges that many of us face: stress, anxiety, insomnia and depression.
One of the most popular features of the app is a 10-minute meditation called 'The Daily Calm,' that explores a new mindful theme and inspiring concept each day.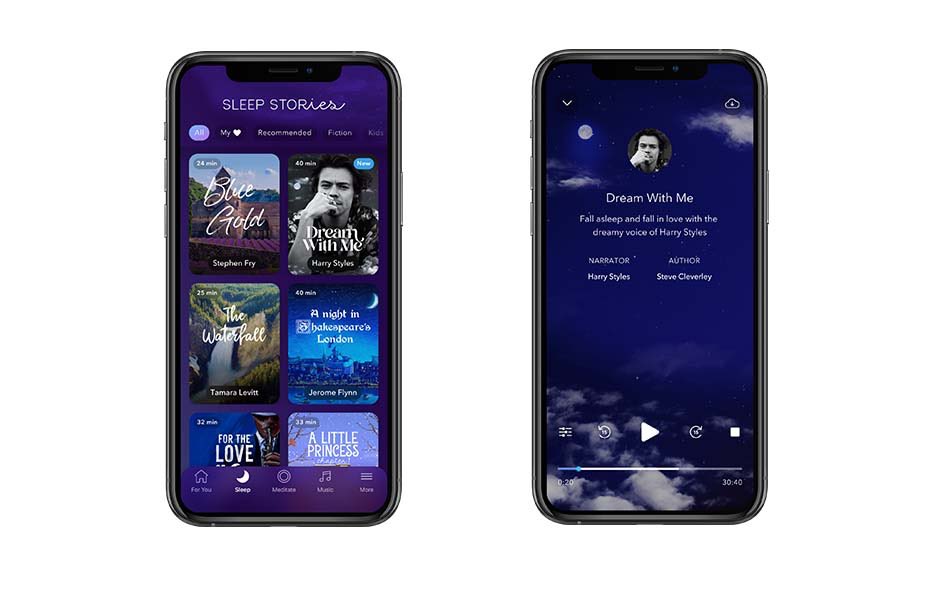 The app also includes a music streaming platform with calming music and sounds organised into four, specially curated audio categories: Focus, Relax, Sleep and Nature Melodies.
It is is free to download but a paid subscription gives access to over 100 hours of premium content, including an ever-growing library of advanced meditations, soothing Sleep Stories, calming nature scenes, a breathing tool and Calm Masterclasses.
Harry's story goes live at 18:00 BST. You can download the app here.
About Author