Last Lesson is the debut novel by a mechanic turned author James Goodhand, who wrote the gripping and thought-provoking read at his workbench. It is being published via Penguin Random House.
Last year, Ollie Morcombe was a star pupil, popular and a gifted musician.

Then, after the accident, everything changed. Now he's an outcast, a prime target of the school bullies who have made his life a living hell.

Today – the last day of the school year – he's brought those bullies a gift. A homemade pipe bomb.

What has driven a model student to plan an act of unspeakable revenge? And with the clock ticking down to home time, what can anybody do to stop him? 
Last Lesson tackles mental illness and toxic masculinity and what happens when the two collide in a way which opens the reader's eyes and stays with you long after you've read it. it makes the reader think about their outlook on topics discussed within it.
It looks at how we treat people influences and affects them from their beliefs to the choices we make as individuals. It shows it costs nothing to be kind and shouldn't be judged by a mistake they made.
A fantastic debut from James Goodhand and one that is so different from anything currently out!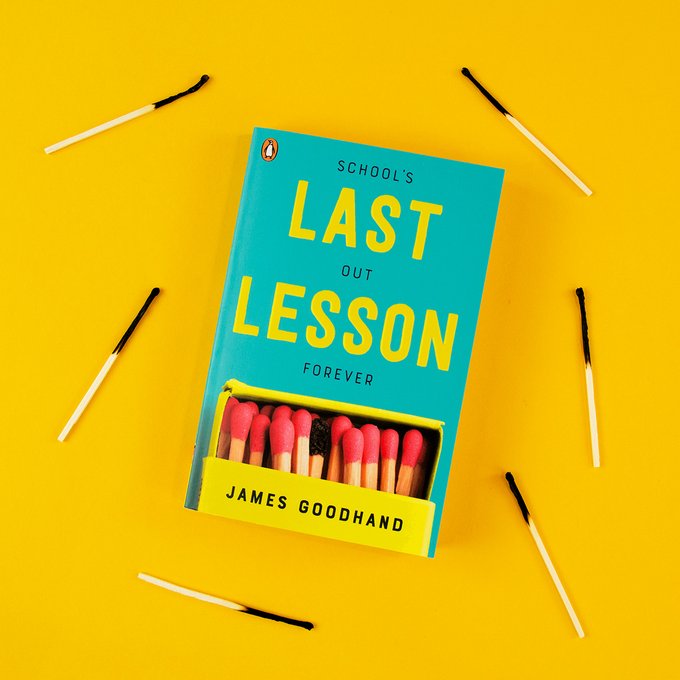 You can purchase Last Lesson here!
About Author