UEFA has made lots of fandoms happy today announcing the news that Harry Styles and Louis Tomlinson will both have their songs played at Wembley stadium by the #vivostadiumdj.
The news came after the UEFA Euro 2020 Twitter did a poll to decide which song should be played during the final three games of the Euro 2020. Over 4 million votes later, they've come up with a list of 4 fabulous tracks, of which both Harry and Louis are included in.
BTS and The Weekend will also have tracks played.
Tracks to be played include:
Adore You- Harry Styles
Butter-BTS
Blinding Lights- The Weekend
Kill My Mind- Louis Tomlinson
The poll by the UEFA Euro 2020, in partnership with Viv Europe certainly got everyone talking. From fans to celebs. Everyone was tweeting out about which song they wanted to hear, and we have to say we love the selection that will be played.
The UEFA Euro 2020 account first tweeted asking for songs in June. They immediately got requests for Louis's track Kill My Mind to be played.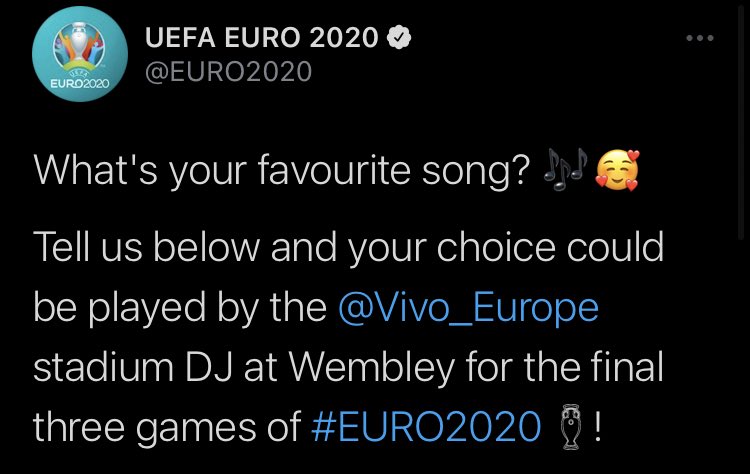 It's particularly special for Louis as it's no secret he's a huge football fan and has been following the tournament closely and has regularly been showing his support for England on social media. His management team even retweeted the UEFA Euro 2020's tweet, clearly knowing how much it would mean to Louis. Harry was also spotted at England's last match in Italy supporting his home team.
Let us know which song you are excited to hear on @tbhonest_uk!
About Author