Harry Styles turns 28, having been in the public eye since he was 16, we've witnessed him go from a young adult who just wanted to sing to an individual who has sold out countless venues, won a Grammy, starred in critically acclaimed movies and who never fails to treat all those he meets with nothing but kindness.
During that time he's captured the hearts of many across the world. With his two best selling albums, his passion for being unapologetically himself and showcasing some of the most breathtaking fashion.
Over the years it's been clear to see Harry is one of those people who no matter who you talk to say the exact same thing. Harry is so nice.
He has worked with some of the biggest names in fashion including Gucci, he was one of the youngest co-hosts of the hugely prestigious Met Gala, he helped put designer Harris Reed's designs on the public's fashion radar. He along with his long time stylist and friend Harry Lambert have often worked with a mix of established and well-known designers to those just starting out like Harris who Harry Lambert spotted at a Central St Martens Graduate showcase and SS Daley, who sent his portfolio to the stylist.
In January 2021 he showed just how much he values treating people with kindness in life, and not just as a slogan to wear on a piece of merch by releasing the Treat People with Kindness music video.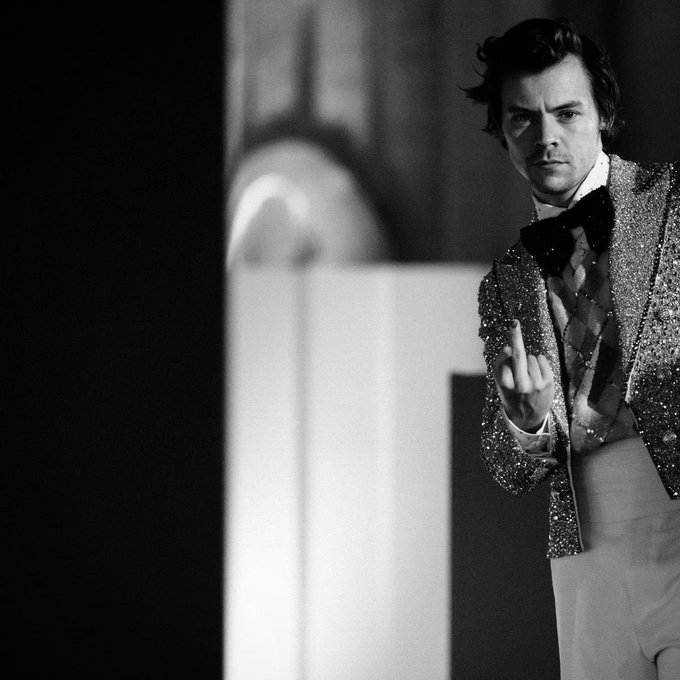 His kind nature is something we can all learn from, so much so a book "The Book of Harry: A Celebration of Harry Styles" was written by Charlotte McLaren about lessons we could all learn from him.
To celebrate Harry's birthday we want to know what lessons have you learned from him? Let us know on @tbhonest_uk!