Louis Tomlinson has rescheduled his UK and Europe tour dates to late summer 2021 as the covid pandemic continues to sweep the world bringing with it restrictions that make it very hard/ virtually impossible to tour in a way that would keep Louis, his tour crew and his fans safe.
While it's disheartening news for fans who were eager to see him live, the Walls singer has softened the blow slightly by adding 7 extra dates to the tour.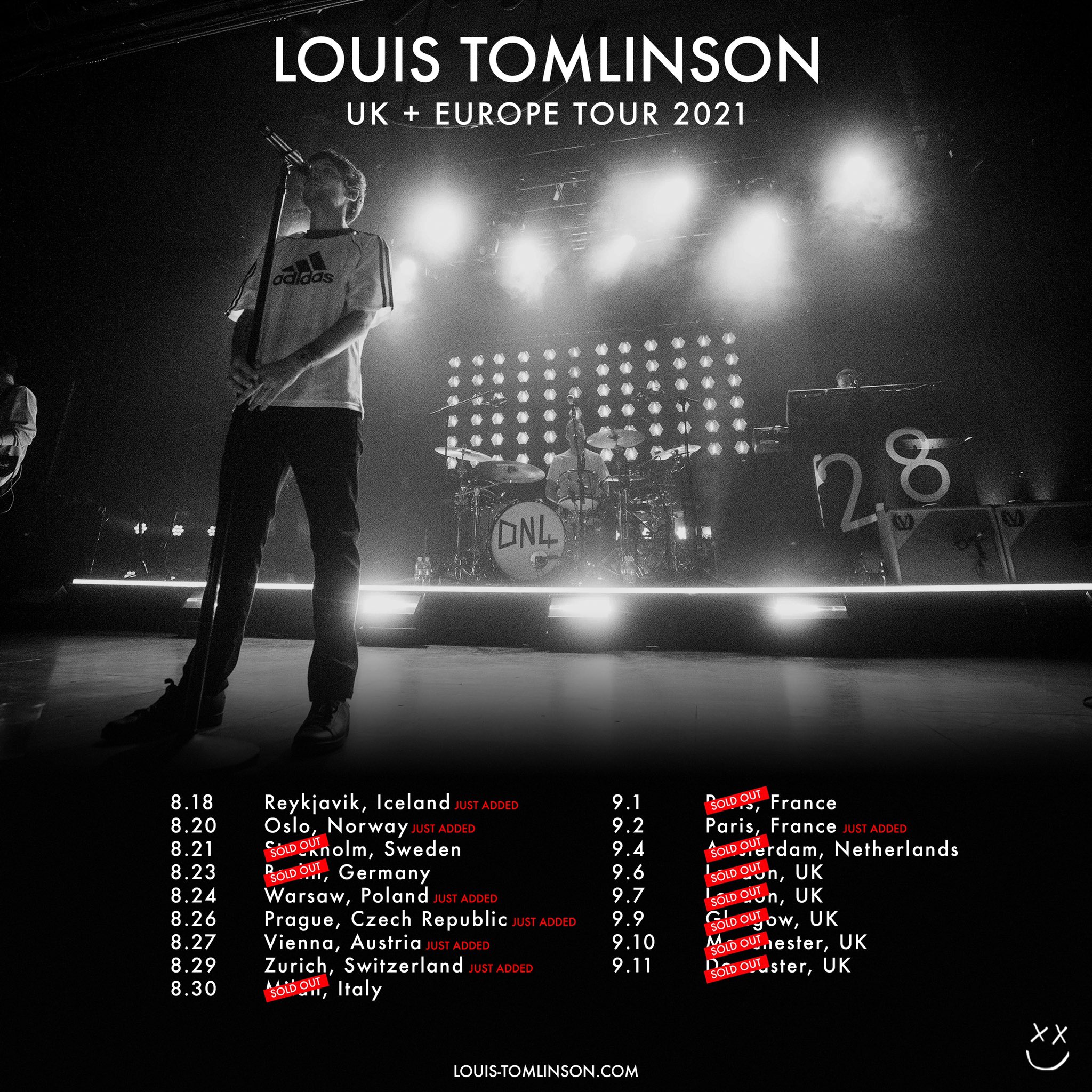 Iceland, Norway, Poland, Czech Republic, Austria, Switzerland and Paris all-new editions to the tour roster. With the Paris date meaning he will play two shows in the city.
On his tour, Louis will be joined by Only The Poets who will be the opening act for the show. Louis had the band support him at his first full headline set for War Child as part of BRITS week, earlier this year and was seen watching the bands set from the balcony before he took to the stage.
Louis's team LTHQ have also reassured ticket holders in other places he plans to tour that they are constantly monitoring the situation and will update everyone when they have news.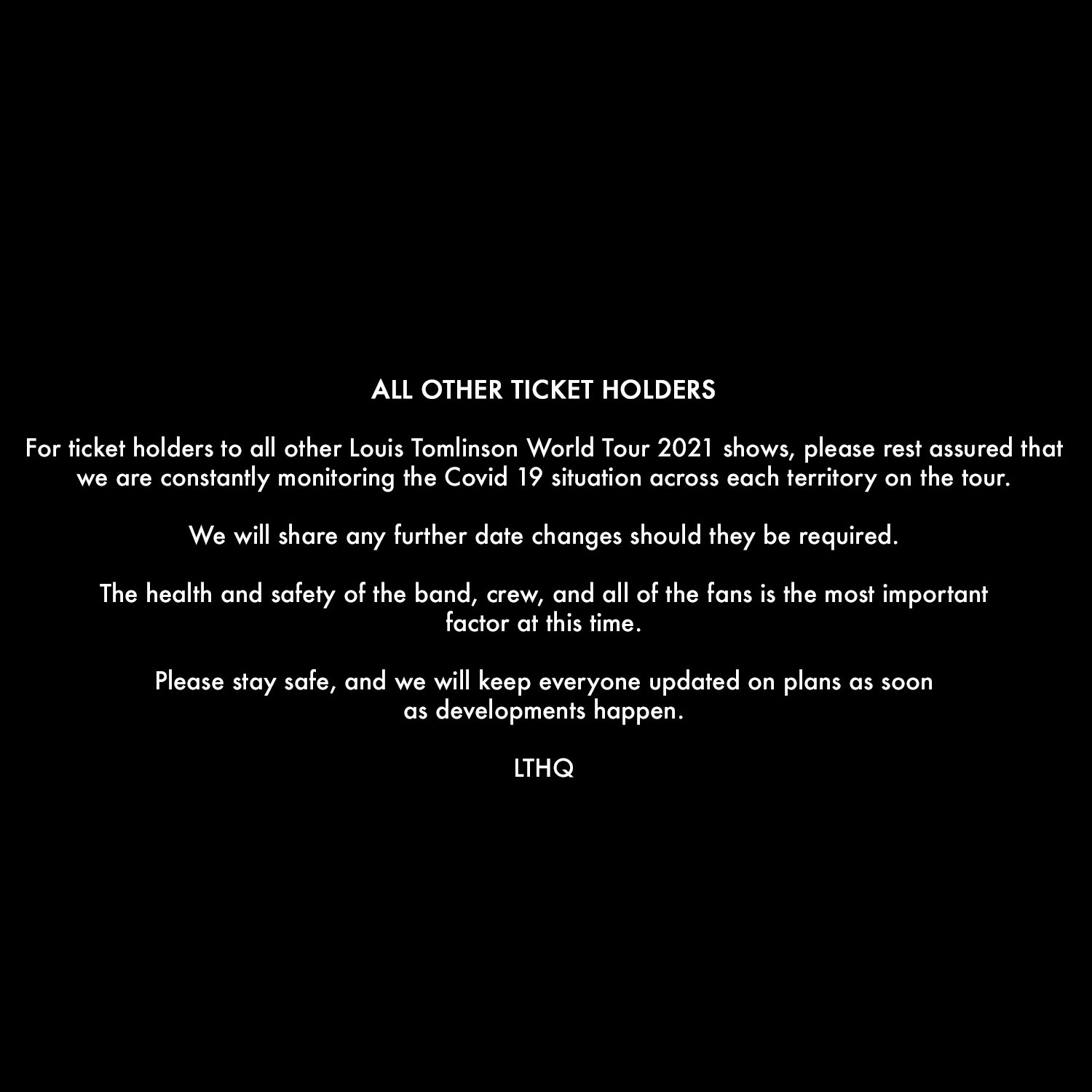 The tour news comes after Louis did a triumphant and unforgettable live stream over the weekend which saw him become the biggest male solo artist live stream of the year. Louis topped all other male solo artists in 2020 globally. His streamed concert Live From London has so far sold over 160k tickets globally, which is eye water-ingly big numbers from an artist who currently is not signed to a major label after parting ways with Syco music earlier this year.
If the live stream is any indication of Louis's future and if he possibly plans to release future music as an independent artist, we think he could be a trailblazer and show that you don't need a major label, you can make music and tour as long as you have the support of your fans. Something he certainly has, as this year alone his devoted and powerful fan base have worked together to get his debut album walls to the top of the iTunes charts in multiple countries across the world, 8 months after it's the initial release. His Louies also crashed the Veeps website when the live stream was announced in their desperation to get tickets to see him live.
No matter what the future holds, it's certainly looking bright for Louis and for his fans even if they have to wait a bit longer to see him live. But we know for sure that if his live stream was any indication, his live shows will 100% be worth the wait and it will be an incredibly special moment for Louis and his Louies when they come together face to face for his live shows.
Tickets for the additional shows go on general sale on Friday 18th December at 9am GMT / 10am CET.
About Author