Louis Tomlinson. A name you either know or you don't. Unless you are a fan. But it's a name you should know. You will likely know how he came to be in the public eye. He appeared on the X-Factor, ten years ago as a contestant. Got put in a band, One Direction. That band would for the five years before they went on hiatus, dominate the charts on a global scale, causing mass hysteria in whatever country they happened to visit.
Those five years saw the band release five albums, a movie and embark on four world tours, gathering one of the largest and most active fanbases the mainstream music industry had not seen since the Spice Girls and The Beatles.
Social media played a huge part in the growth of the band, allowing those in countries where the X-Factor did not air, to share in the band's journey to global success.
Louis quickly became a fan favourite, with his down to earth nature, his love for his family and his absolute unwavering loyalty to his home town of Doncaster.
As the band progressed Louis established himself quickly as one of the band's most prolific songwriters, from the third album ( Midnight Memories) he helped to define the band's sound creating firm fan favourites, which were never released as official singles.
Home
No Control
Strong
Through The Dark
When the band went on their hiatus Louis released a few singles, Just Hold On, a collaboration with Steve Aoki, Back to You Ft Bebe Rexha and Miss You. He also released a track just for his fans entitled Just Like You, an acknowledgement that he appreciated them, while he took some time to deal with matters in his personal life and just be with his family.
Just over a year ago, he wrote a candid, honest and heartfelt post to his fans on social media where he explained that he had reevaluated his career and had taken the time to figure out what type of music he wanted to make as an artist. He ultimately decided to follow his heart and not chase the charts.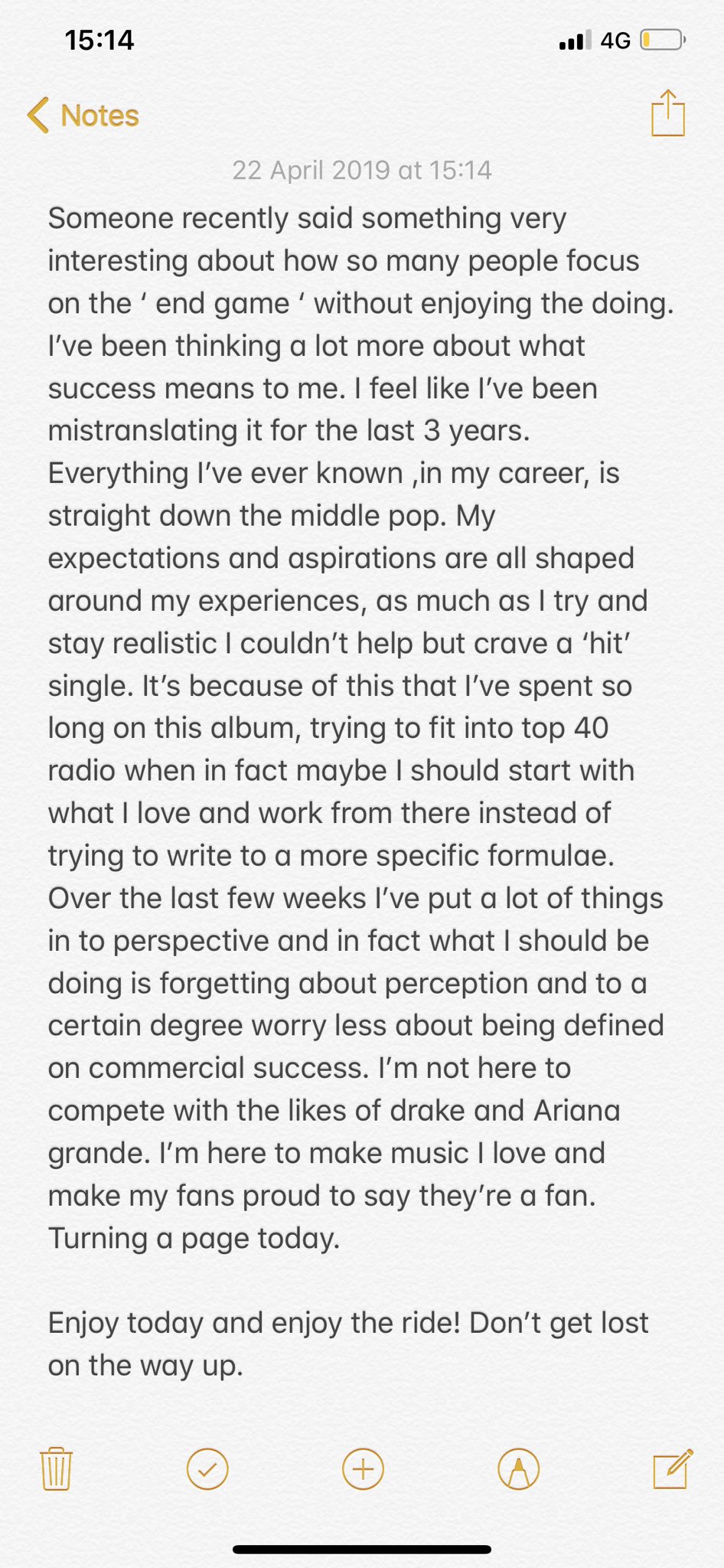 From day 1, Louis has had a phenomenal relationship with his fanbase, one that has grown even more since he began to branch out as a social artist. No matter what Louis's has done professionally, from releasing music to being a judge for a season on The XFactor, they are there supporting him.
His fanbase is unflinchingly loyal to the Walls singer, they enjoy a level of banter with him that makes the relationship feel extremely personal. Those who have met him at meet and greets, signings etc, always come away from them feeling like they matter to him, and that in those few seconds or minutes they had with them, he made them feel as if they were the most important person on the planet to him.
Louis's warm, friendly and giving nature doesn't just extend to his own fans. Over the years he has gone out of his way to help many charities and people in need, some of these are well-known others he's done privately, not for the press or the plaudits it would bring, purely for the sheer fact, he could use his platform and resources to help.
In January of this year, he released Walls, his debut solo album, a record that was over three years in the making. His fans stepped up and created numerous trends and campaigns on social media to help promote the album which was a top ten hit.
His fans are a passionate bunch, the majority of them are much like Louis, kind, caring and loyal, there is a minority that says they have his best interests at heart, then go on to use their large platforms on various social media to make libellous statements about the people within his life, both on a professional and personal level.
From his management team to the record labels he's signed with, PR, and his family and friends. It's this small minority that sadly are the ones who get noticed by the general public, the ones that seem to get "special access" to events and the ones unfortunately who give Louis's fanbase a bad reputation when the reality is 99% of his fandom are all truly wonderful, creative and inspiring bunch of people.
Louis Tomlinson fans are one of the most passionate and active fanbases in modern times. The dedication and love they show to not only Louis but to other fans and the support they give each other is a rare and special thing to see, and that only comes from how Louis interacts with them, to him they aren't his cash cow, they are as much a part of his team as his management and are just as valued by him, it's a relationship that other artists and their teams should be striving for.
Let us know on Twitter what you love most about Louis's relationship with his fans!