Louis Tomlinson has announced a new global partnership with BMG which will see him takeover of the world, sorry tour the world in 2022 and release his second album.
Talking about the new partnership Louis said in a press release:
"I'm very excited to start the next part of my journey with BMG."

Louis Tomlinson via press release from Simon Jones PR.
BMG seems to be a really good fit for the next part of Louis's journey as an artist, as they don't operate like traditional labels. The companies whole ethos is about putting artists and songwriters first. The website states "We are a new kind of music company for a new world. A new world which demands that deals are transparent and fair. A new world in which service to artists and writers is key. The only significant international company to combine publishing and recordings under one roof, our purpose is clear – to support your career and maximize your income."
It further goes on to explain that it believes in working for its artists and songwriters and not the other way round, which is how the music industry has operated for many years. It's important to note BMG sees all its relationships with artists and songwriters as partnerships. They work with each on an individual basis to determine what they want for their career and how to get the outcome the artist wants. They also make sure that both artists and songwriters get the money they have earned.
BMG are at the forefront of pushing for the music industry to be more open and transparent so that artists and songwriters get fair deals and are treated well. They recently announced that they would be taking a look at historical contracts of those on its roster as "part of [our] program to ensure established clients are not left behind by changes in the industry". According to an article written by Murray Stassen for Music Business Worldwide, "BMG says that the move forms part of a "program to modernize industry practices", which has seen BMG abandon packaging deductions on digital formats (benefiting recording artists) and removing the controlled composition clauses from its contracts (which benefits songwriters). Prospectively, BMG's pledge to pay songwriters faster won't just benefit songwriters, either – but also those song rightsholders who've acquired catalogues and rely on BMG as a service provider.
They also recently released a statement rightly condemning streaming fraud as it means both artists and songwriters lose out on their hard-earned earnings.
Louis announcing this new partnership with BMG is a good thing as the company seems to align with some of his core values as an artist, songwriter and as someone who champions unsigned talent and is considering starting his own music management company.
With the new partnership Louis joins some HUGE names in music who also work with BMG including, one time collaborator Bebe Rexha, Steps, Mick Jagger, Keith Richards, Kylie Minogue, Ringo Starr, Bruno Mars, Jess Glynne, David Bowie, Death Cab for Cutie, Kings of Leon, Bring Me the Horizon, Blondie, George Ezra, Johnny Cash, Robbie Williams etc.
"We are delighted to welcome Louis to BMG. He is already busy working on new music, and we are excited to join him on the next phase of his extraordinary career."

Jamie Nelson VP A&R at BMG UK
If that wasn't enough news, Louis also announced his rescheduled tour dates for 2022. Which will now see him combine both London dates to play a huge gig at Wembley Arena. He will play tracks like Kill My Mind, Only The Brave and Defenceless to packed out an arena that holds over 12,000 people. The gig is likely to be one of the pinnacle moments of both the long-awaited tour and Louis's career. Over 12,000 people there to see just Louis, not Louis and four other talented guys, but just him. They will be there because they want to hear him sing his songs live, and we cannot think of anything more beautiful than that!
Louis has previously headlined the Coca-Cola music festival in Madrid to an audience of 25,000 people and performed to 65,000 fans at Premios Telehit in the Foro Sol stadium in Mexico City. He also hosted one of the biggest live stream concert events of 2020, selling over 160,000 tickets to fans in over 100 countries and raising funds for several important charities.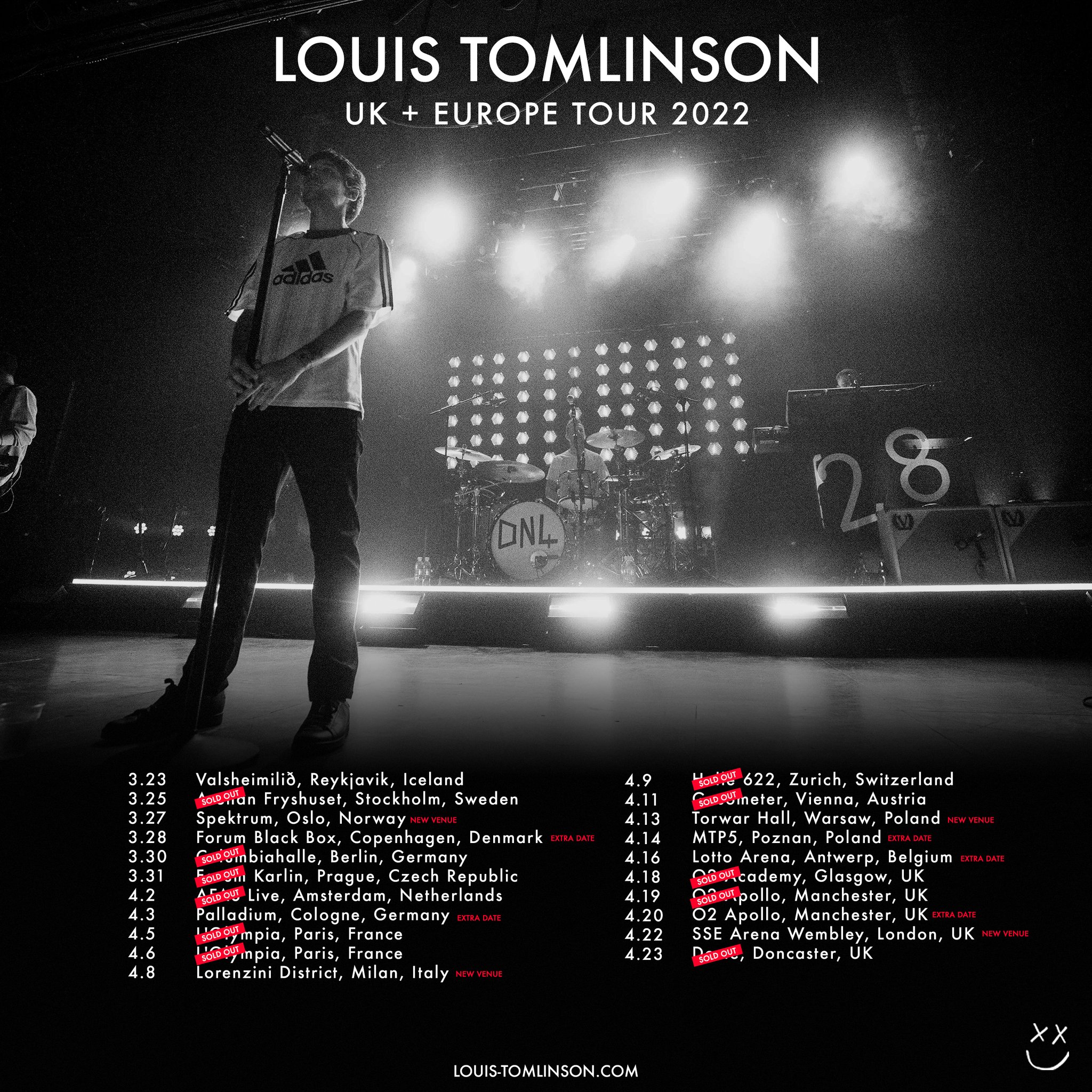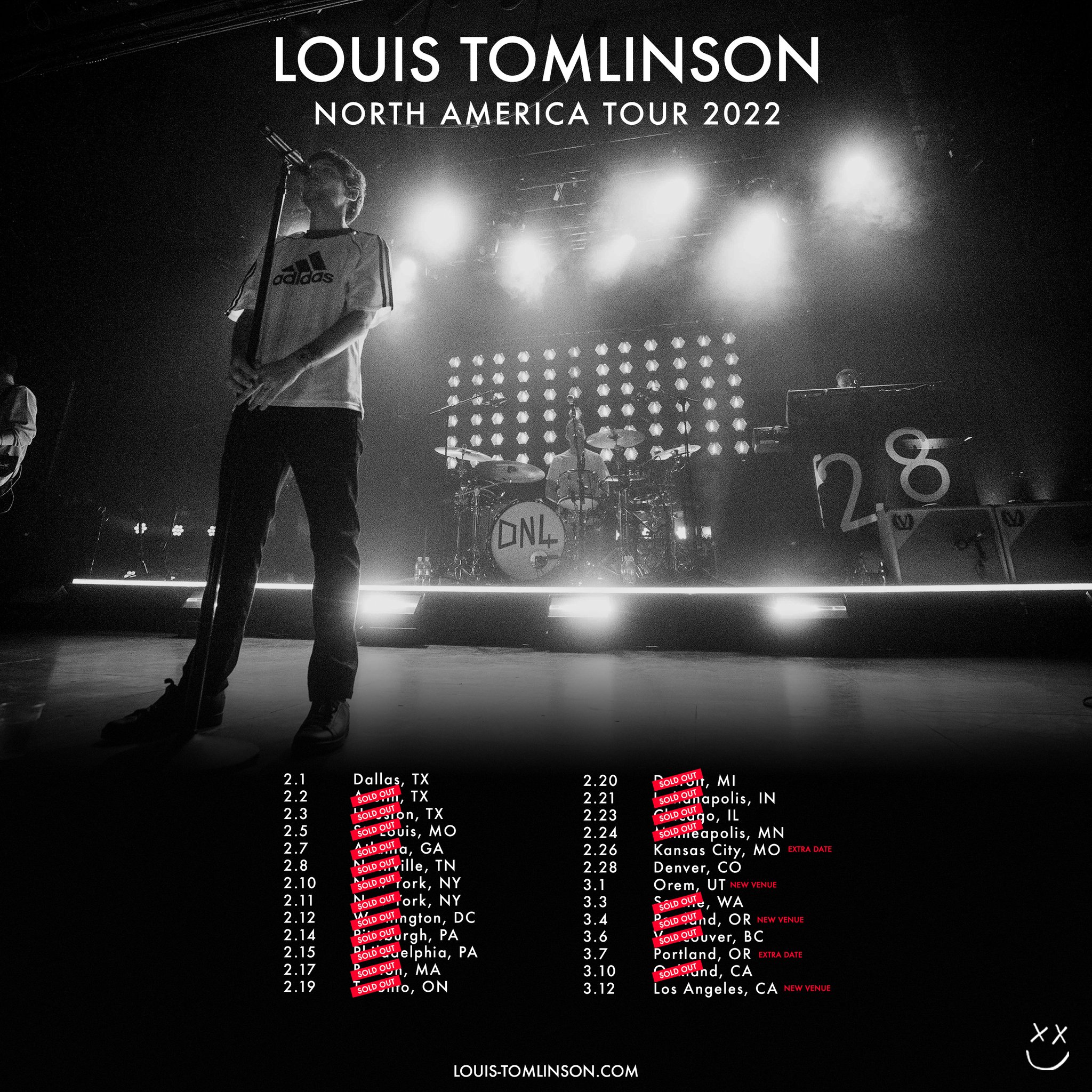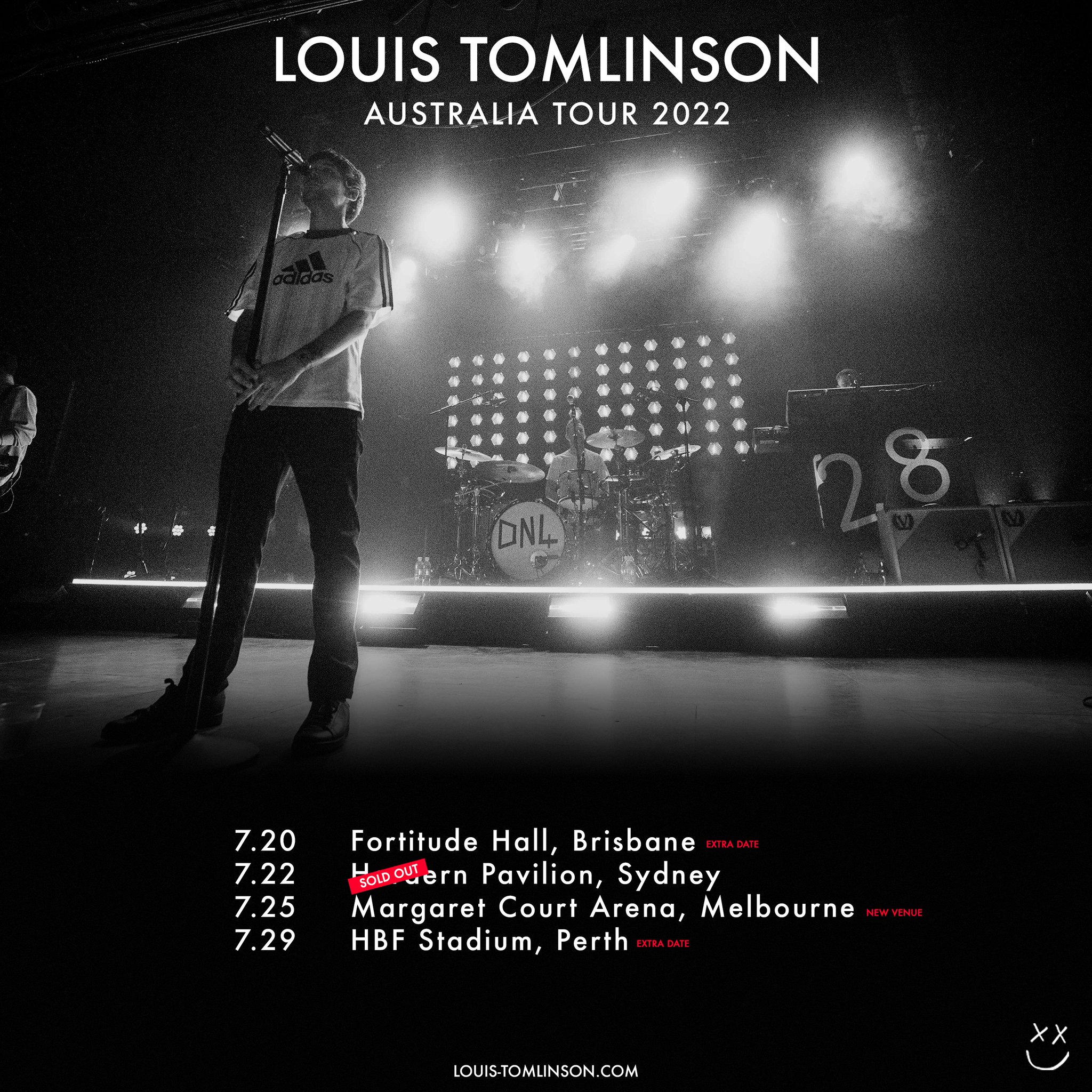 Further international rescheduled dates will be announced at a later date. Tickets for new/upgraded dates go on sale 14 May. You can get all the info here.